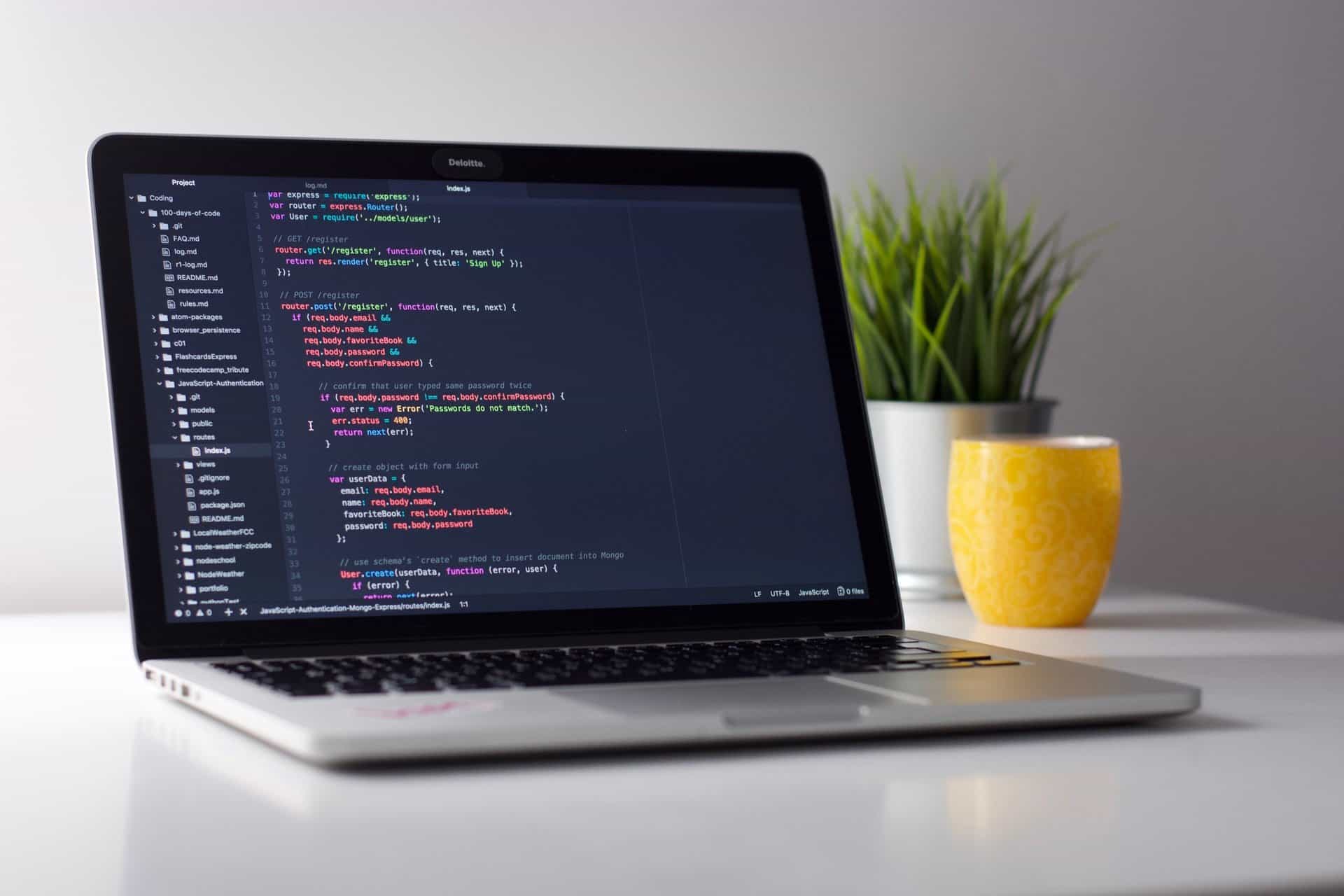 So you decided to launch your own website.
But… You don't know where to start. It's hard to figure it out, and the more you read, the more confused you get.
One of the most daunting parts of having a website is that most people don't know much about what it takes to have a successful one.
But sometimes you don't have the budget to outsource your website. So you're left pushing it aside. But you know
You need a website
. Not having one hurts your company and prevents you from getting all the sales you want. 
Website Glossary: 10 Concepts You Need To Nail Your First Website
Backlink
A backlink is an external link (on another website) that sends people to your website. 
Backlinks are a big help in off-page SEO (more on that in a minute) because search engines see them as a vote of trust for your site. 
They also help with traffic because your website is listed for another website's audience to find. And the author is implicitly telling them to go see you because your content is high quality.
The practice of gaining backlinks is known as link building, and there's white hat and black hat link building:
White hat link building: White hat refers to an honest practice. With link building, this can look like reaching out to blogs, industry websites, and influencers to ask them to link to your website, whether it is through a guest or sponsored post or by including your link in an existing page. This is often paid, but rates vary wildly across industries, and even within industries depending on things like location, keyword targeted, and more.
Black hat link building: Black hat refers to spammy behaviors like posting comments on forums or other platforms with links to your website. Another common technique is a "link farm," or a website that only links to other sites without sharing any useful information.
Bounce Rate
Bounce rate refers to the number of users who enter one page of your website and click back out. 
A high bounce rate is a poor metric to have. Search engines track this stat and see it as a symptom of a bad website, with irrelevant content. An untrustworthy website.
To reduce your bounce rate, your website needs to be clear, easy to read, and present truly useful information for your readers.
(Pssst, ⭶ this counts as a backlink for Hubspot!)
Builder
A website builder is an online service that gives you the tools to make your website, whether it is from scratch or using templates.
Some of our favorites include Divi for WordPress, Squarespace, and Wix.
ClearBrand Websites
is currently the only website builder devoted to StoryBrand Certified Guide approved templates to build your website in no time with the StoryBrand Framework.
Crawling
Crawling refers to a search engine's bots going into your page to read it. This may happen when you have internal or external links, add new content, or get a sudden surge in traffic, among other reasons.
To get good results, and to ease your visitor's interaction with your page, you must make sure to keep your ducks in a row: 
Avoid or remove any duplicate content on your website: Make sure each link has unique information that's also relevant to your website's focus.
Keep your content updated: Add new blog posts, update relevant pages, and keep every piece in your website as up to date as possible. This will make search engines crawl your website regularly, which helps you be indexed and ranking in less time.
Improve your website's loading speed: A slow website with tons of files takes longer to crawl. Bots will eventually stop checking your pages when they run out of time. By optimizing your loading speed, you ensure that bots spend as little time as possible on each page and easily go deep into your website.
Use internal links: We already talked about backlinks, but internal links are also important. They help bots (and readers) go from your most recent posts to the oldest, making it easier to check the entire website in less time.
Domain Rating
Related to Backlinks, Domain Rating is a term coined by Ahrefs, one of the biggest SEO softwares available, and it's a profile that takes into account the amount of backlinks a specific website has.
The logic is that the more pages link to this website, the more authority the site must have in its niche. 
It's common for big news outlets and other famous publications, such as Nat Geo, to have a Domain Rating of around 80.
Domain Ratings rank from 0 to 100, with 100 being the most authoritative.
Host
A host is an online service provider that allows you to upload all your site's information, providing the technology you need for your website to be seen online.
A web hosting provider is responsible for the server in which your website is stored. You get a specific amount of storage for your website based on the plan your provider offers and the specific needs you anticipate depending on what you're using the site for.
Meta Description
This is a short summary of a website's content that's shown on search engine results.
Meta descriptions are usually less than 300 characters and only one or two sentences long. Their goal is to tell your reader exactly what they will find in your website when they click.
A meta description must include your target keyword and it must be readable. This means you should phrase your description in normal, everyday speech.
A good meta description is crucial for a couple reasons:
It helps your website SEO by including the keyword.
It helps your readers find what they're looking for and helps you avoid high bounce rates because readers know whether they're interested in the website before clicking.
Responsive
A responsive website is one that can easily adapt to different screen sizes. 
This is especially important now that more people rely on smartphones to use the web.
A responsive website "responds" to changes in the device you use to visit it and changes its design to best fit your screen, making it easy for you to see menus, access features, and use it comfortably on your phone or tablet.
SEO
Search Engine Optimization is the effort you put into increasing organic traffic (visits, page views, interaction, etc) to your page. 
There is on-page and off-page SEO:
On-page SEO refers to the efforts you focus on your website to help it rank on search engines. Some SEO practices to keep in mind are the use of keywords, editing alt text (the text displayed on your page when an image doesn't load), including internal links, using title tags, using contrasting colors for backgrounds and fonts, and frequently posting content that's relevant to your niche.
Off-page SEO refers to the efforts you focus outside of your website to help it rank. Some off-page SEO includes high quality content to help users find you in a broader range of topics, social media platforms (redirecting followers to your website), and backlinks to build your website authority.
Widget
A widget is an integration you add to your website to be able to perform other tasks.
Common widgets include live chat features; social media panels; pop ups; and back to top buttons, which allow you to click once to return to the top of the page you're viewing.
You Don't Need to Be a Web Developer to Launch a Great Website
With basic understanding and some patience, you can launch a pro-looking website in no time. 
A website helps clients find you, and it helps you manage your business. You have a professional portfolio to send leads to, and an easy point of contact for people to reach you.
So there you have it, 10 words you need to know to build your own site.
Stop missing out on sales.
Launch your website today!
Eliana Ifill,
Lead Copywriter