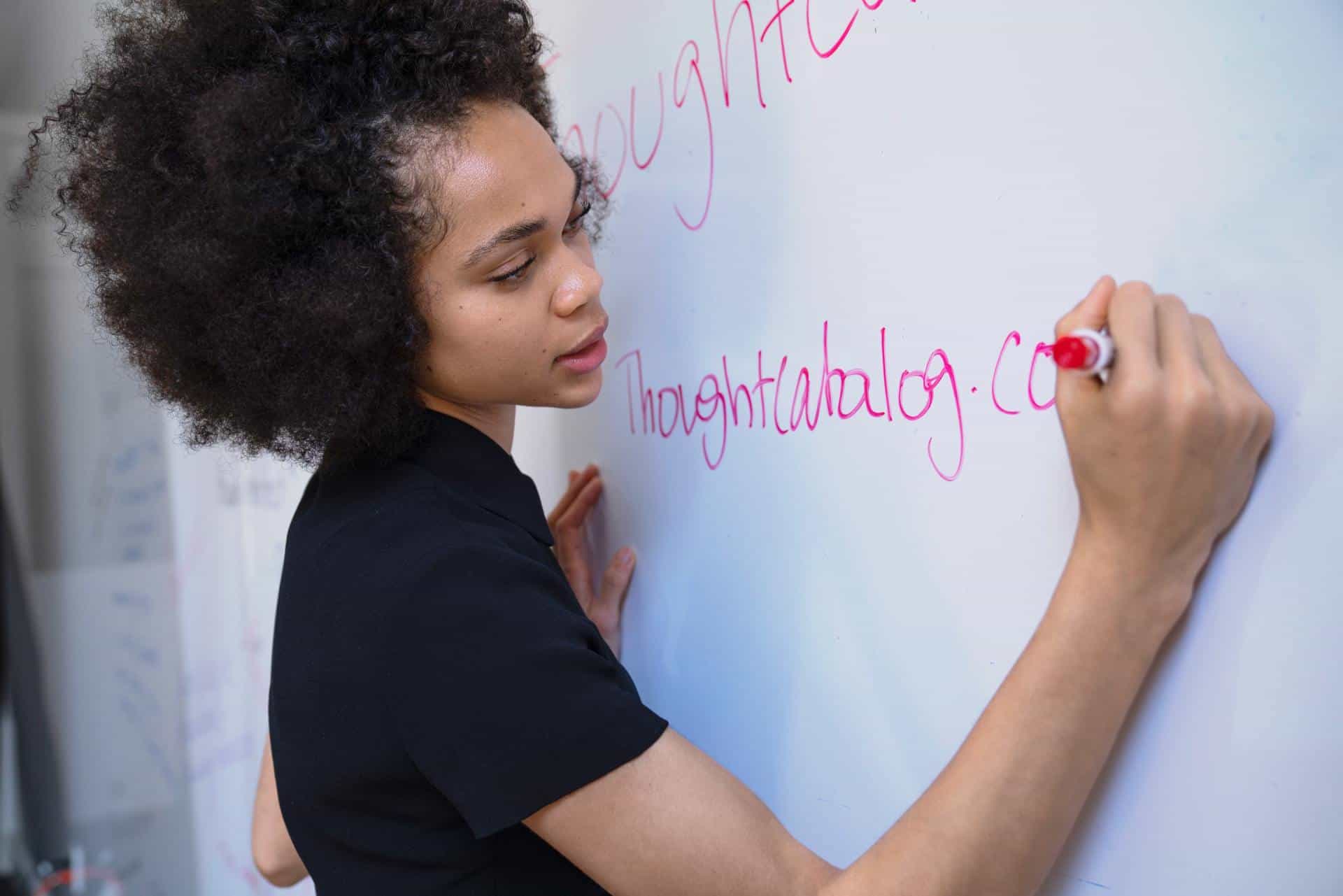 Unclear lines, an ever-changing scope, running over budget halfway through execution, and creeping deadlines are symptoms of a plan that will end badly. 
You and your team are pulled in a million different directions, it's impossible to build a standard practice, and the project turns out to be a mess.
You might be able to pull it off and deliver a good product regardless. But clients pick up on the problem and probably won't come back. Or refer you. So you end up missing out on business.
Have A Clear Plan From the Start
The key to delivering a great project is to under promise and over deliver on your offer. Keeping realistic expectations with your offer helps your client have a clear picture of what they get from working with you. 
And you can protect your business from unwanted, ever-growing demands from clients.
3 Project Red Flags You Need To Look Out For 
(And How to Fix Them)
One of the most important aspects of a project is its planning: without a clear view of the whole project, it's hard to evaluate progress, follow up on tasks, or predict outcomes.
With a good project plan, you ensure that no one is caught off guard, no one is left waiting on another task, and both clients and providers are satisfied with the outcome.⁠
A good project plan helps you to optimize resources, easily track progress, and set a baseline for future work.
Clear communication between team members and clients helps the project run smoothly and everyone be happy with its results.
Whether it's on your end or your client's, avoid these three things:
1. An unclear or pivoting scope:
Without clear parameters, it's difficult to track progress, meet deadlines, and reach the project's goals. 
Define exactly what the project includes and, when working with a team or clients, clarify who is responsible for what.
A clear budget, specific timeframes, deadlines, and deliverables get you on track to a successful project.
2. Unclear or unassigned tasks:
When no one involved in the project knows what they're supposed to be doing, you know something is going wrong. And the same goes for floating tasks, those that don't seem to be anyone's responsibility.
Give every task or step an actionable name so that it's easy to find in emails or chats and everyone can easily find the current state of the project.
An actionable task list helps you know exactly what to do each step of the way, saving you time and what-ifs.
3. Procrastination:
Life gets busy, and coordinating everyone's schedule to get a project to run smoothly can be a pain, but when tasks rely on each other for completion, deadlines and duties must be set in stone to ensure project success.
Make a roadmap to let everyone on the team know where each step stands, when they need to jump in, and who is waiting on them to move forward on their own.
This helps ensure everyone is rowing in the same direction and the team is reaching milestones and the project is completed according to expectations.
When You Start Off A Project Not Knowing Exactly Where It's Headed, You're Spelling Disaster
You waste time, resources, and miss out on business because your client runs for the hills when you fail to deliver.
Do these three things to secure a happy client:
– Set a clear scope for each project.
– Clearly outline everything that needs to be done (and by whom).
– Commit to the deadlines you've set for each milestone.
These simple steps are key to a successful client service.
Don't Lose Another Client to Poor Planning
Your product may be great, but clients don't return if you can't deliver on your promise.
A successful project plan offers repeatable outcomes.
It helps you save time with repetitive tasks, evaluate your expenses and pricing, and figure out whether you truly need all the tools and systems you've been using. 
You can apply all of these findings to your offer and turn your plan into a repeatable template for clients, new and old.
You save money and improve efficiency and productivity in your business. Which means you can scale and take on bigger, higher paying clients.
And make way more money.
Eliana Ifill
Lead Copywriter