7 Questions to Get Great Testimonials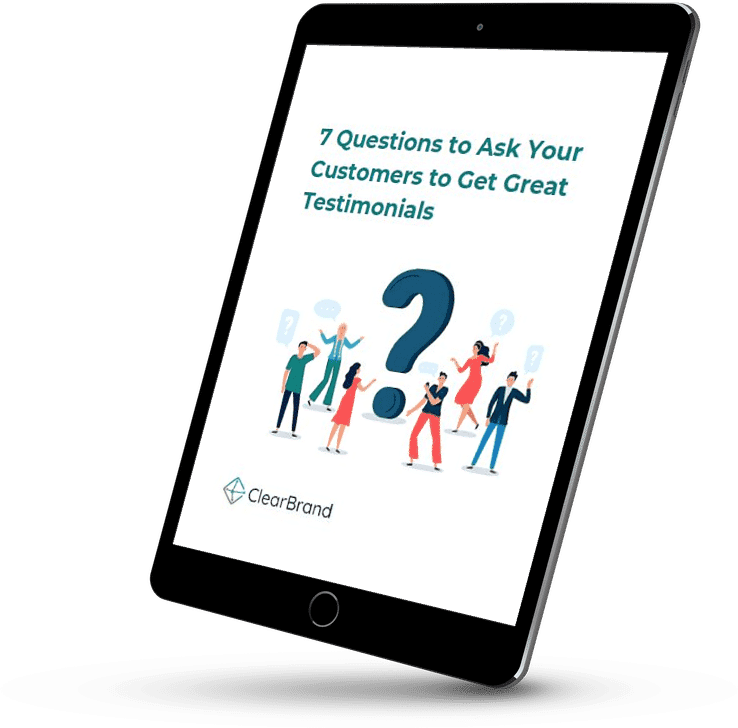 Your website visitors are dying to know if they can trust you. They're wondering what previous buyers thought.
And they're reading your testimonials to find out.
Are your testimonials helping your business? Or hurting it?
With this template, you can get the testimonials you've always dreamed of. The ones that build trust with new customers and help you grow your business.
Enter your email to get instant access.