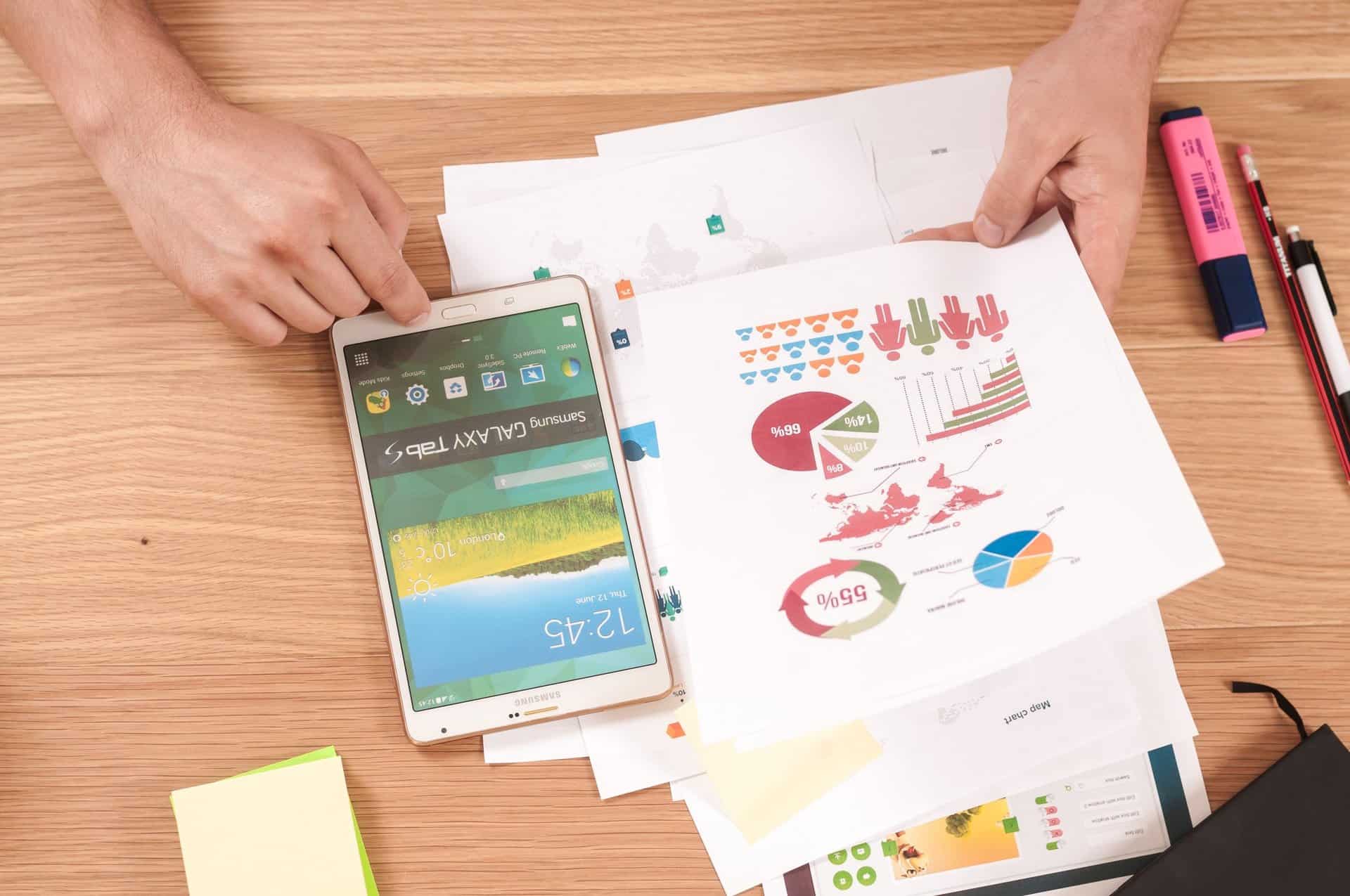 It's easy to feel "busy" all the time only to look back on Friday and realize most of your to-do list remains unchecked. Which leaves you feeling frustrated and defeated.
Not knowing where the week went.
Setting Goals Is Not Enough
By now you know you need a website to sell more and get more done for your business.
But no matter whether you're a freelancer, a business owner, or an employee, you also need tools to track your progress and time during work. 
This helps keep you accountable, make sure you're truly using your time to the best of your ability, and optimize your work so you're not constantly running against deadlines, working off-hours, and stressing over undone tasks.
Project Management Software
When you don't know what needs to happen and when it should be done, it's easy to focus on whatever distraction is in front of you instead of tackling real work.
Things like answering emails, constantly writing and rewriting to do lists, going over everything you need to do, cleaning up your desk, and scrolling through project documents are all ways to procrastinate while still feeling productive.
But the truth is that all this busywork is just a waste of time.
A new project deserves its own home where you can see everything from the scope and timelines to the action items and everything in between.
There are tons of options for project management: 
Trello:

 

Known for its simple sticky note style, Trello uses a kanban layout in which you use a board for each project, and add "lists" or columns where you organize "cards" the same way you would a sticky note in a calendar. Depending on how you look at it, Trello's simplicity is both a pro and a con. Many people love its straightforward approach, but depending on the type of project you run, its restricted customization makes it less than ideal.
ClickUp:

 

A newer competitor, ClickUp mixes a lot of other project management tools' pros and gets rid of its cons. ClickUp integrates document edition, chat features, cloud storage, email capabilities, time tracking, and other project management tools in one interface. While it sounds great to have all your tools in one place, it might also be overwhelming to have to start from scratch in a lot of these.
Asana:

 

One of the better-known project management systems, Asana has come a long way from what it was. One of the main criticisms it received in the beginning was the inability to go from kanban to list view, but they added this feature to its projects. Asana also offers a helpful timeline view of projects so you can easily see how things are going.
Project management software helps you get things sorted early on so you can keep tabs of each step, clearly ask for direction when needed, communicate with your clients or coworkers about what you need from them (and when), and make sure everything is going smoothly.
Time Tracking Tools
Regardless of whether you charge an hourly rate or not, knowing how much time you're spending on clients, projects, or specific tasks helps you get a clear picture of where your efforts are going, what tasks may not be profitable, and generally when you're doing your most productive work.
Harvest:

 

Harvest allows you to add up to two different projects, both with multiple different tasks on its free version. You can see detailed reports, break down tasks into billable and non-billable, and send invoices through the website. You can also create retainers and recurring invoices, and track monthly or weekly budgets if your contract is set to a number of hours. Its Chrome extension is easy to use, but you do need to log in every time you clear your cookies.
Hubstaff:

 

Great for companies but not for freelancers, Hubstaff is a subscription service in which you're part of a team and track your time (with the option to track URLs and apps, as well as capture screenshots) to be billed periodically. Its pricing starts at $10 per user per month for teams.
Clockify:

 

Clockify allows you to add unlimited clients and projects for each, track your time with a Chrome extension, and generate weekly reports broken down in a few different ways, including per client, per project, and billable/non-billable time. CLockify's interface seems more complex at first sight, but it's easy to use and allows a great deal of detail in your time tracking and accurate billing.
Invoicing Alternatives
While most time tracking tools also have invoicing features, you may want to keep these two functions separate and use specific tools for invoicing and automating charges and payment.
I work on different platforms and use both an integrated tracker/invoice system and a separate tracker with another invoice system depending on which team I'm working with. It's really a matter of preference.
Wave:

 

Known as one of the best "free" invoicing options for freelancers, Wave includes recurring invoices, online payment via credit card in certain countries, bank integration, and more with a simple interface that allows you to customize invoices with your company information, send your invoice as a PDF or in the body of an email, and even automate payment reminders when an invoice is overdue. Invoicing is free, but you pay a percentage when you receive payment through Wave, as with most online payment systems.
Freshbooks:

 

More of a bookkeeping option, Freshbooks integrates expenses, invoicing, time tracking, team/client collaboration, credit card and bank transfer payments, and other, more advanced features for bigger companies. For major league business in mind, Freshbooks' smallest option is designed to work with up to 5 clients, going up to the biggest plan for over 500 clients.
Quickbooks:

 

Similar to Freshbooks, Quickbooks integrates more accounting features than just time tracking. You can scan receipts, track expenses, send quotes and invoices, and keep records of everything through its reports. Quickbooks boasts about secure multi-platform access for business management on the go. With the higher plans, you get up to 5 team users plus access for your accountant.
Automate Your Processes To Optimize Your Work
Manually tracking your work, especially when you handle different clients and tasks, is a waste of time, puts you at risk of losing valuable information or overlooking projects or important deadlines, and makes your business harder to run.
It takes some trial and error, but these apps help you save tons of time in the long run by automating everything from project creation to invoicing clients.
Once you start inching closer to the big projects or goals you've been chasing, it feels great to have a log of everything you've done and how far you've come.
Eliana Ifill,
Lead Copywriter