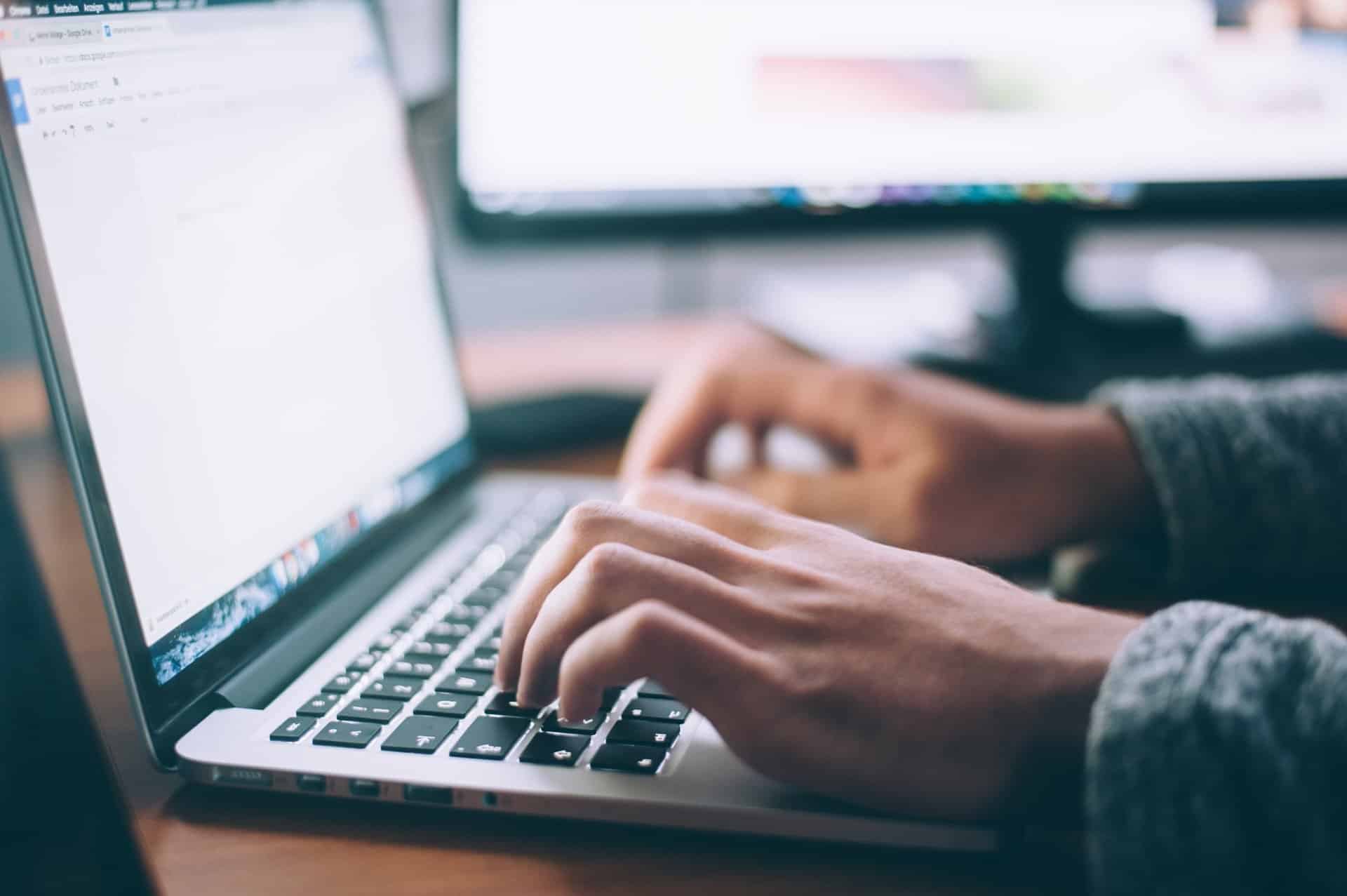 How To Make Content Your Audience Will Love – Guide To A DIY Content Plan
Getting traffic to your website is hard.
Most business owners struggle to figure out what to post on social media profiles and their websites. Perhaps it feels intimidating. Or like a waste of time. And you're not even sure it's worth the effort in the first place.
Should I have a blog? What can I even talk about?
So a lot of people end up posting some random graphics here and there. And maybe a blog post every now and then. And hear crickets for months.
Some others end up not posting anything at all. Their traffic is nonexistent. Their website is just kind of… there.
A stagnant website with low or no activity is not going to bring you any sales. It's not going to make your business look legit or nurture your brand awareness.
But how do you figure out what to post? Is it really worth the effort?
The stuff you share online is often the first impression potential customers get of your business.
In a previous blog, we shared 3 ways you can drive traffic to your website (for free!). Now we're showing you how to make a winning content plan from scratch to build your own resource library for your audience.
The most important thing you can do to grow your online presence, improve your traffic, and grow your audience is to design a content plan that's geared towards the problems your potential customers are experiencing. This way, you're positioning yourself to be a resource they find and trust when trying to tackle their challenges.
When readers or viewers come across you and find valuable information, you gain their trust and build a connection that helps you stay on their minds.
Make Your Own Content Plan In 3 Steps
1. Find your audience's pain points
One of the biggest problems companies face in terms of their blogs or social media channels is posting the things they want to talk about without taking time to check whether this is stuff people are actually interested in.
I get it. It's hard to pull relevant ideas out of thin air. So most people stick to talking about what they know. But this approach rarely gains traction because people are trying to solve a problem every time they enter a search bar. In fact, the most common search terms tend to be questions leading with "How do I…" or "What is the…"
This trend shows that most people start a search with the hope of finding an answer to a situation. The days of blogging about your holiday are mostly gone.
An easy way to find your audience's pain points is to think back to what your past customers have talked about when they first came to you. This way, you get a real idea of the problems people want you to solve.
You can also use websites like Quora or Reddit, social media groups, and topics on Twitter to get real-time insight into what people are dealing with.
Once you know what your audience is going through, it's easier for you to think about the type of content you can share to address a real need and help them overcome the challenge.
By offering a real solution to your audience, you establish expertise and trust. Which makes your audience keep coming back for more.
Related: Check out Hubspot's What Is Inbound Marketing?
2. Break your offer into pillars
After brainstorming your socks off, you may be drowning in so many ideas you don't know how to move forward. Organize your ideas into groups or batches depending on their aim. It's at this stage that you curate the ideas to make sure everything is aligned and makes sense for your audience.
Figure out the main 4-6 topics you could cover without straying too far from your offer and use each as a core to develop what's known as content pillars.
A content pillar is the foundation for your writing or production process. Every successful website has a few core topics to organize their pieces. For example, if you look at Inc's website, their content pillars are listed on the left side of the screen. When you click the topic you're interested in, you find the full library to that topic.
You can even look at some examples of what others are doing in your industry to get an idea of the themes people are looking for.
Once you have your pillars, you can find relevant keywords and specific phrases to come up with new articles, videos, infographics, and more.
With solid pillars, it's easier for you to set out a calendar, work on content that's relevant, and keep track of everything you need to do at each stage.
3. Make your content with multiple channels in mind
Your content won't perform the same on every channel. What can be a hit in your LinkedIn will probably flop on Facebook.
And platforms like TikTok are a whole new market to explore.
Each channel has a unique set of features that makes it unique. And this means that everything you post needs to be adapted to meet your followers where they are and live up to their expectations.
When you're making each piece of content, whether it's a blog post, a video, or anything else, think of how to reuse the information and share it with your audience in different channels.
When choosing which channels you want to grow, you need to think about who your target audience is and where they spend the most time. If you're trying to sell to other businesses, LinkedIn and Twitter are probably your best bet. If your goal is to reach bloggers, Instagram and Pinterest are usually the way to go.
Having a clear picture of the possibilities of your networks helps you cut down the production process, keeps the cost relatively low, and brings you to a broader audience.
A dead social media channel and an outdated website turn potential customers away faster than you can say "Hey!"
With a well thought out content plan designed around the problems your services (or products) solve, you drive traffic to your website, set your company up as a source of solutions and resources for your potential customers, and help them see why they're missing out if they don't work with you.
Eliana Ifill
Lead copywriter