Google Ads (formerly known as Google Adwords) is one of the most popular online advertising platforms around. It seems like everyone with a website runs ads. But because the platform is so popular, you need to write compelling copy that will attract traffic from a variety of sources if you want your ad campaigns to stand out from your competitors.
So what are the secrets to writing amazing Google ads that attract new leads and drive conversions? Here are a few Google Ads tips you must follow to create the most effective ad groups possible!
Keep Google Ad Copy Simple
First, clarity is king. Keep copy short, simple, and easy to read.
Nobody clicks on a Google ad that doesn't make sense! Keep in mind that Google ad campaigns are also optimized for targeted reach, so it's important to include your primary keyword in the ad copy to ensure that it reaches the right audience.
Avoid using too many buzzwords or complicated terms, but make sure that your ad still generates excitement and engages emotion. This is what sets you apart from your competitors and entices your target audience to buy your product or service.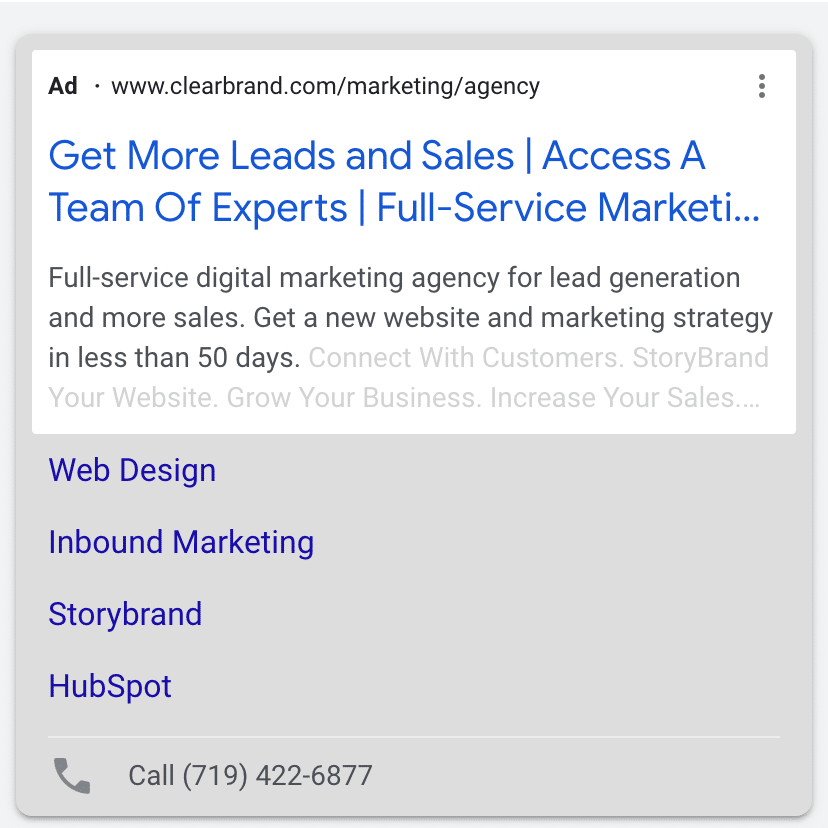 Create A Call Extension For Your Google Ads Campaign
Creating a call extension for your Google Ads campaign is easy, with only a few settings to configure. You can create one at the campaign, account, or ad group level.
First, provide the phone number and the country where the call originated from. Once you have provided the required information, you can set call reporting and track conversions.
Ad extensions like call buttons are a useful tool for ecommerce businesses that would like to provide their contact information to potential customers to maximize availability and get more phone calls. For example, businesses can place these buttons next to the display URL of the ad so that visitors can contact the business directly with questions.
Call extension buttons are most effective on mobile devices, where users perform 63 percent of organic searches. Because these extensions make it easier for potential leads to use your website, they can lead to higher conversion rates.
Another benefit of call extensions is that they can help you track phone calls and improve reporting.
Google Analytics can help you track phone conversions as well as call reporting. If your phone call numbers increase after you install a call extension, you can easily track this with Google Analytics. You can even use this feature to determine how many calls you've received through a specific Google ad.
You can also schedule a call asset to show only during certain hours. To do this, you must be signed into your Google Ads account. Then, navigate to Ads & Assets. Select the Association and call assets you want to add. Once you've selected your call assets, click on the Edit button to edit them.
Write A Text Ad
Successful Google ad groups must be compelling. They have to tell the reader what they should do and why they should do it. A lot of ad copy doesn't do this well.
For example, a brand may call itself an expert in its field, but fail to tell users how their lives become easier after buying their product. A good search ad persuades users to click by telling them what they get in exchange for their money.
All Google ad copy should also highlight positive emotion and convenience instead of just dangling numbers without purpose. Luckily, Google Ads offers a variety of tools to help write compelling google search ads with ease. For example, the platform includes a useful tool that rates ads from poor to excellent based on results from similar ad content.
Here are some tips to make your ad better:
Define your target audience if your budget is limited. Targeting is very important. If specific areas for targetting are poorly chosen, it could lead to an unnecessary increase in your ad spend.
Try to learn from other businesses and their successful campaigns. Look for ideas that will make your brand's ad campaigns stand out from the competition. These will help you cut costs for PPC ads while increasing traffic and conversions. Make sure you use keywords that reflect searcher intent while remaining unique to your brand.
Include a promise or guarantee. Customers want to know their purchase is backed by a guarantee. While it's not possible for every seller to guarantee that their product will last a long time, you can include other guarantees in your Google ad examples to show potential customers that your product is worth buying.
Create a good landing page where users will go after clicking your Google ad. Both your Google ad and your landing page should be relevant to the customer's needs. It will also increase brand awareness. If you want to increase your click-through rate, you have to create a high-converting landing page with an optimal user experience.
Design Specific Landing Pages For Your Ad Campaign
If your goal is to convert visitors who land on your website by following ad clicks, it's important to consider your user personas. What should you include (or exclude) to prevent visitors from getting distracted? Keep the content on the landing page simple. Avoid using over-the-top transitions and animations that take attention away from the products and services you offer (although you can incorporate a little bit of video to make the landing page more appealing).
In order for your landing pages to display organically in search engine results, the copy on your landing page must be relevant to the ads and keywords. It's important to write with natural language and to make sure that the H1 on your landing page matches the meta title of the ads.You should also make all landing pages easy to navigate. That means keeping images and filesizes small to optimize landing page performance. Large images lead to slow landing pages, and a pop-up will only distract the user.
A dedicated landing page enhances search engine results and increases the chance of conversions when users click on text ads. People searching for a particular product or brand name may come to your site if they see the ad on Google. For this reason, it's essential to use paid search. This method will allow you to display more products above the fold, allowing visitors to view the information they're looking for.
Whether your landing page is for a single-asset landing page, a hub-style landing page, or a multi-asset landing page, the primary objective is to convert visitors to purchase. Still, secondary objectives can be just as important. By offering valuable information, the landing page can serve as a tool to educate your target audience about your brand and what it can do for them.
As you can see, landing pages have a huge impact on the overall effectiveness of your advertising campaign. Creating SEO-optimized ad copy is the first step to showing up in search results, but the landing page is where your visitors will complete the conversion process.
Great landing pages don't just increase your conversion rate. They also improve your website's quality score.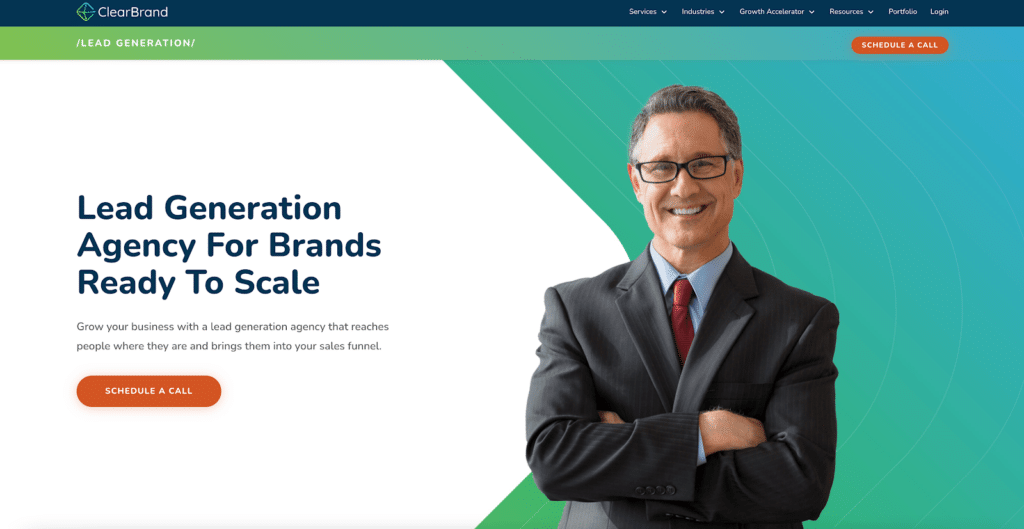 Choose The Right Keywords
When starting keyword research for your ad campaign, ask yourself what goals you're trying to reach.
For example, if you're trying to promote a brand name, it may be best to target relevant keywords with a low search volume. However, if you're trying to promote something that's more targeted, you'll want to focus on using specific keywords with high intent. Before deciding which to use, you also need to consider the search volume for different keywords.
For ad copy, single keywords are not usually effective. Try using longer phrases, such as "organic vegetable box delivery." This will attract the right kind of customers, as it's more specific.
However, keywords that have similar meanings might not be as effective. In addition, your customers may use different terms for your product or service. This is why it's important to list variations of your keywords, including colloquial terms and plural versions.

When choosing keywords for Google Ads, it's essential to remember that you'll want to target the right customers. To ensure that your ads appear in front of the right people, choose keywords that are closely related to the search terms your potential customers use. Also, make sure that you know the competition. By studying competitors' ads, you'll know which keywords work best and which ones don't.
While broad keywords may have a high search volume, these might not be relevant to your business. Similarly, long-tail keywords may have fewer searches. Choosing the right keywords for your ad campaign will help you target the right audience and boost your ROI.
Optimize Ad Performance With Negative Keywords
The use of negative keywords is an effective way to improve your ad campaign by increasing your clickthrough rate and making your ads more relevant to the audience. The downside here is that they may limit your reach compared to phrase or exact match keywords. That's why it's important to know how to use them to optimize the performance of your Google ads.
When adding negative search terms to an ad campaign, monitor the results to make sure that relevant traffic isn't blocked. It's essential to periodically review them to identify irrelevant keywords and non-converting keywords. If there are a lot of irrelevant keywords in the list, you should consider adding them to the negative keywords list.
In order to make the most of these keywords, you must first understand the keywords and search queries that are bringing you the most traffic. If your keywords don't produce the desired results, it's best to nix them from the campaign. Aside from this, it's important to consider the budget allocation and the ad copy. In addition, you should avoid placing valuable keywords in this list.
Focusing on negative queries improves your campaign's cost-per-click results by filtering out uninterested consumers. They also improve your business's return on ad spend.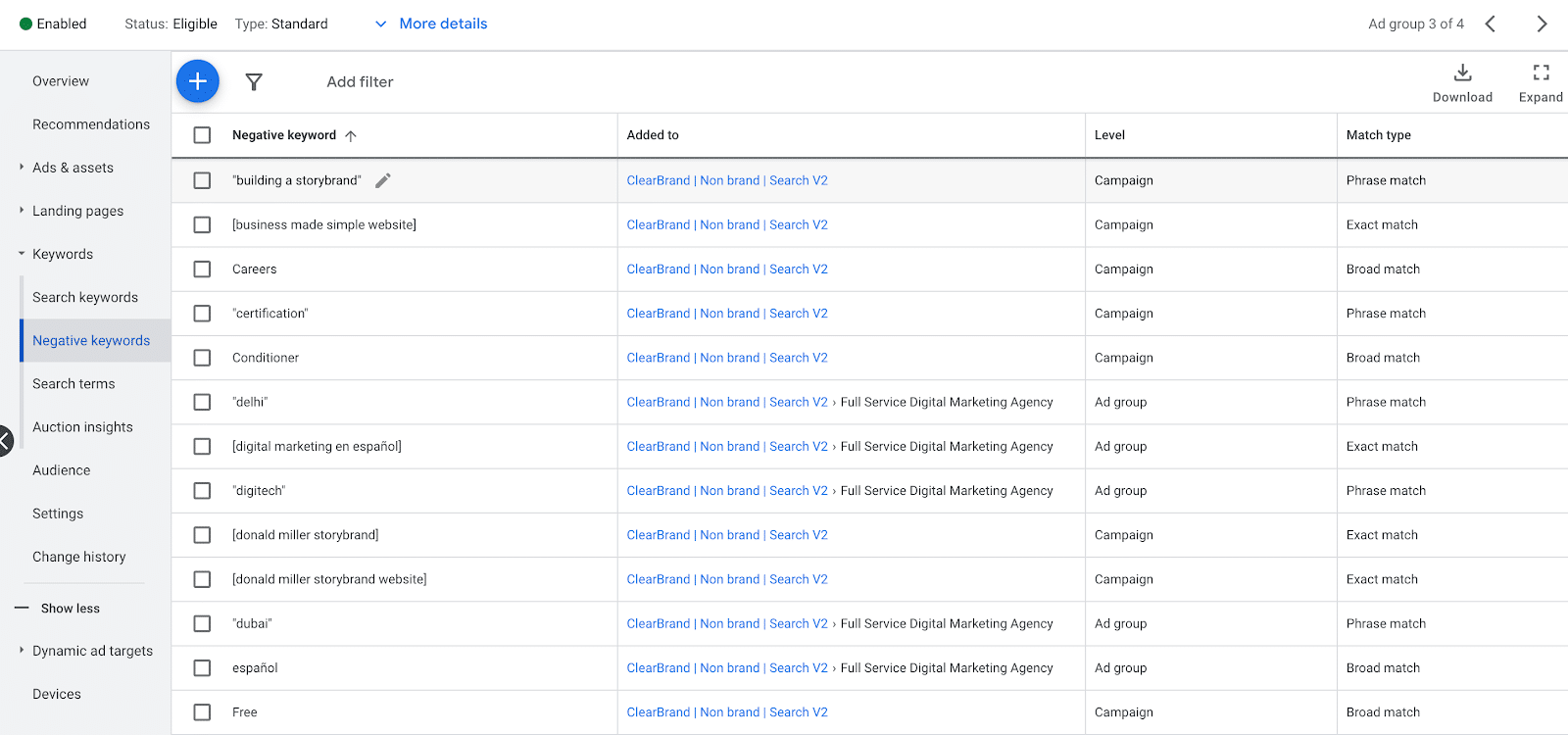 By excluding irrelevant queries, you'll be able to spend more on the most relevant keywords. And this can help you reduce your advertising expenses. You'll get more relevant clicks when you target relevant users.
Negative search terms can be added to your account on an individual campaign or ad group basis. Make sure you use the right keyword match type when choosing negative terms for your list. This helps keep your account cleaner and easier to manage. Different negative terms have different match types, so it's best to select them one by one. Lastly, make sure you document them properly so that you can easily reference them in the future.
Get Google Ad Campaigns That Convert With ClearBrand
Google is the world's most popular search engine. If your company isn't running ads on Google, you're missing out on potential revenue.
Other search engines allow companies to run similar search ads to Google, but many fail to bring results as a result of lower search traffic. Running ads on Google search sites or through the Google Display Network is the best way to maximize the results of your ad campaigns.
But even with access to all of the great advice above, writing fantastic Google search ads that drive conversions is challenging, and it takes time. Set some aside to thoughtfully and strategically consider the ads that will get seen, make an impact, and ultimately lead to more sales!
For more information about how to write the perfect Google advertisement, schedule a call today to speak with our Marketing Specialists.