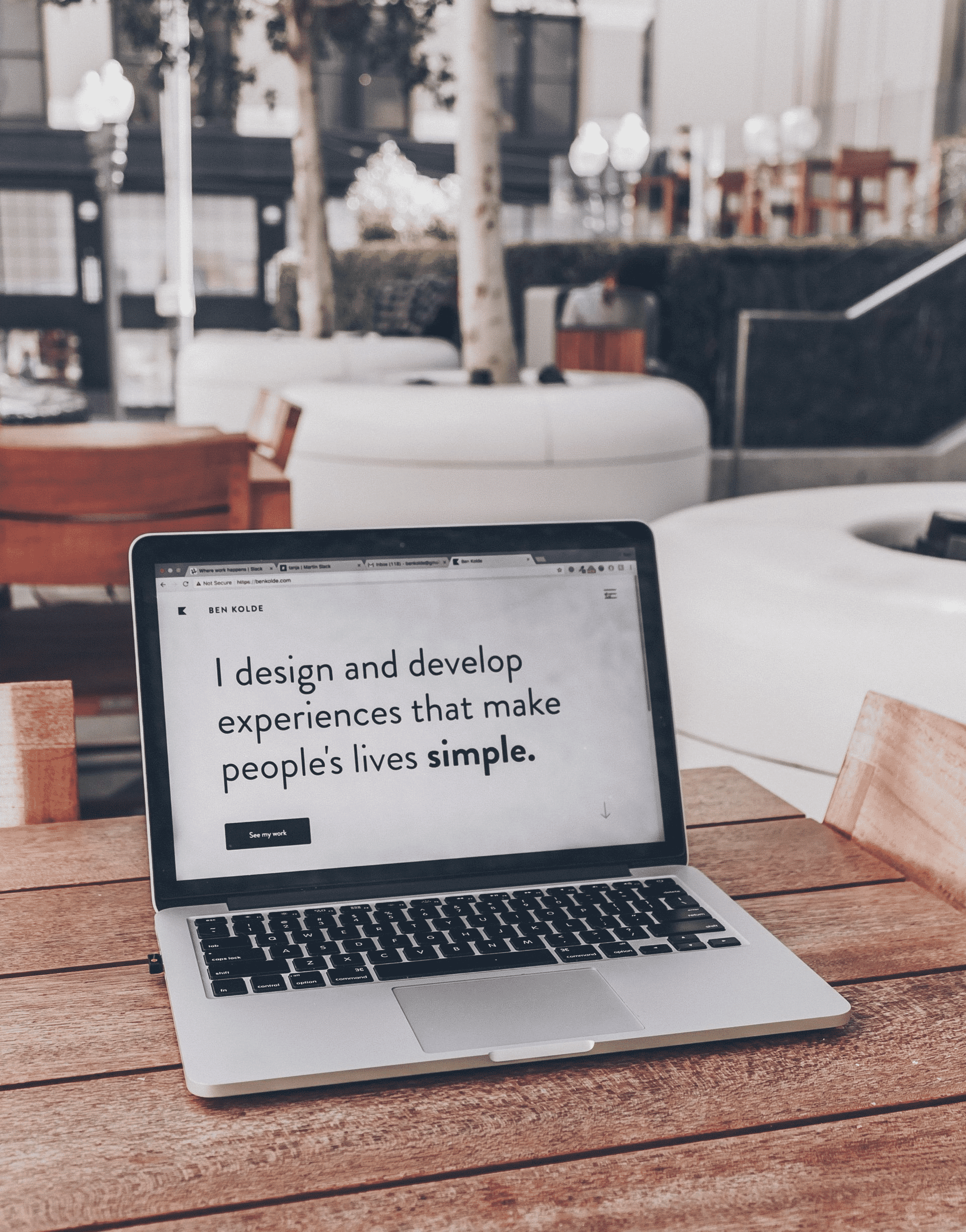 "I don't need a website because my work is offline." "I can't afford a website." "My clients love me on social media."
Many business owners justify not having a website with these ideas. 
You might think a social media presence is enough to build a solid business. Or maybe go entirely offline and stick to traditional marketing and sales efforts. 
But the way people shop has changed significantly in the past 10 years. 
Without a website, you limit the amount of exposure your brand gets. You make it harder for existing clients to interact with you, and you close the door for most new clients to find you.
Whether you choose to not have a website, or simply neglect taking the step, you're hurting your business.
Here are 5 reasons why every business (including yours!) needs a website:
1. Word of mouth is great. But it's not enough.
The first thing most people do when they have a problem is ask Google for a solution. 
If you don't show up on search results, you don't exist.
An optimized website shows you to potential customers and helps you make sales without the extra effort of a sales team.
2. Having an online presence builds trust.
Customers are becoming more educated and have come to demand more consistency from the brands they interact with.
A cohesive website and social media channels are key elements for your brand to build trust and authority.
And once you use multiple channels, you're seen by more people.
And sell more!
3. There's more sales opportunity online than offline!
Current trends lead people to prefer online interaction vs brick and mortar stores. Grocery and meal delivery, digital agencies, and ridesharing apps are proof of this shift.
When you bring your offer online, you're already accessible to a big pool of potential new customers your physical location wouldn't allow otherwise.
And you open your business to an almost endless market where you can have clients anywhere in the world.
4. A website is key to building a relationship with clients.
If you don't connect with your potential customers, they don't take the leap to hire or buy from you.
Even if a visitor doesn't buy the first time they visit your page, they can continue to engage with your company for years. 
Think of your website as keeping in touch with an old friend: they come every now and then, see what's new, and maybe one day ask you for a cup of coffee.
On a website, you can (and should) post relevant content regularly to keep visitors interested until they are ready to buy. 
Another way to use your website to maintain a relationship with readers is having them sign up for a regular newsletter so you earn that bit of real estate in their inbox to remind them of your product.
5. It's the best way to control your online presence.
When you don't have a website, you're not in control of how your brand shows up online. 
Other companies or users can talk about you in a less-than-ideal way, your brand might get a bad rep, and there's little you can do to change it.
Think of how you want your clients to perceive your brand and connect your social media channels and your website to that perception to keep a cohesive brand your followers can remember.
A strategically designed website lets you choose how your clients see you.
A Smart Web Design Can Make Your Website Your Number One Salesperson
It makes it easy for customers to reach you, whether it is through a physical address, a phone number, or an email. 
Customers get a sense of your offer without having to reach out. They can see a menu before going to your restaurant, or read the sizing chart before ordering a piece.
You can set up your contact forms to sort leads into different folders in your email.
Potential customers have a space to easily answer any doubts they might have before hiring you.
There are calendar integrations to make it easy for people to book time instead of having to email you about it.⁠⠀
Bottom line is you need a website to grow your business. Are you ready? 
Eliana Ifill,
Lead Copywriter